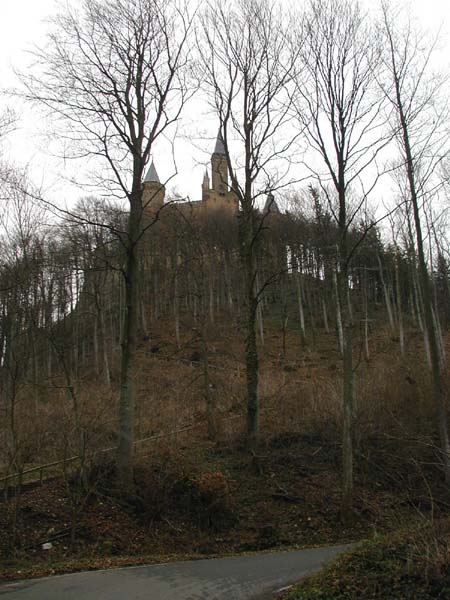 View from the road that winds up the mount Zollern to the entrance of the castle.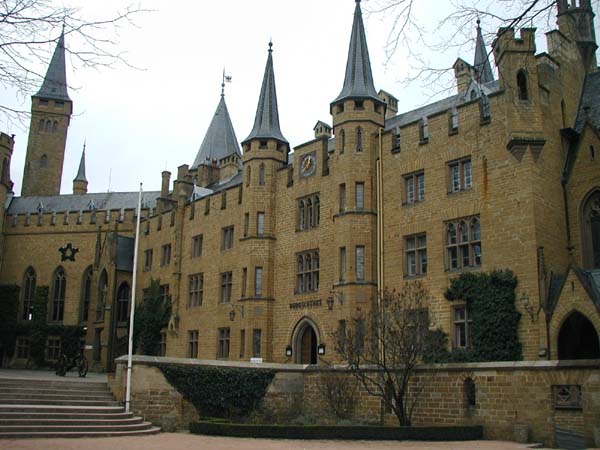 The castle yard: In the summer this place is crawling with busloads of tourists from all over the planet. When Laura and I took the tour, we were eight tourists: one Japanese, one Korean guy, a German couple with their two boys. Laura and I. Turns out the German couple were originally form the town of Horb, which is less than a 30-Minute drive from the Hohenzollern. But they don't live thee any more, they live in Burlington, NC - just a little over 30 Minutes from our place! What a coincidence!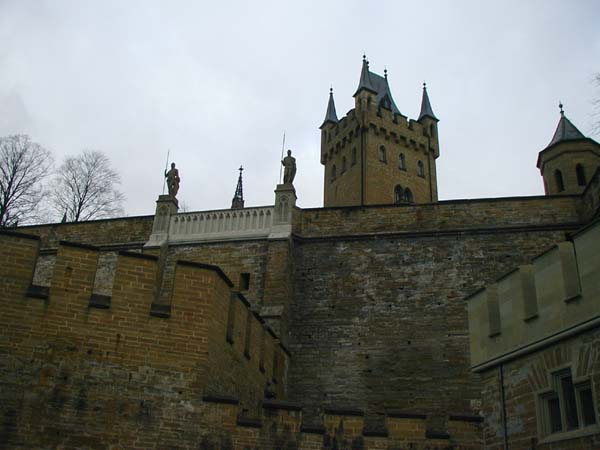 The Hohenzollern seem to have had a thing for a rather domineering architectural style.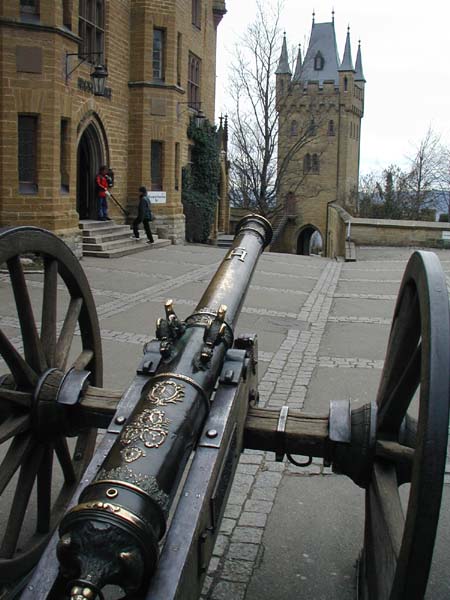 The castle was conquered twice, but it did change hands many times. The first castle was destroyed in the year 1422, after a 10-month siege. The second castle was taken once, during the 30-year war.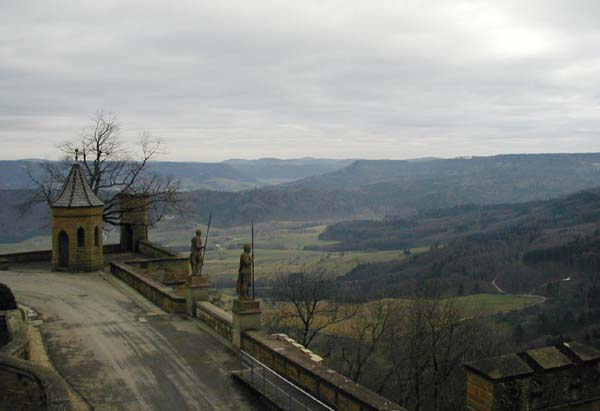 At the end of the 18th century the castle was abandoned. This is the third castle, and it was re-built in 1823-1827.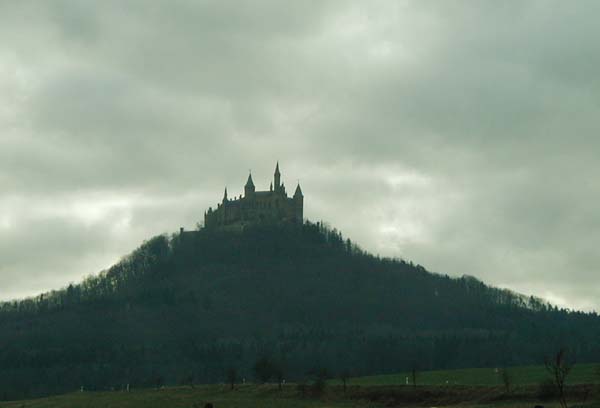 The Hohenzollern Castle is the seat of the House of Hohenzollern, which has produced several Prussian Kings and the last two German Kaiser (emperors). In the early 1800s, the German nobility rediscovered its mideval roots and attempted to reconstruct the romantic ideal of the "Lord of the Land" by building/re-building some of Germany's most famous castles: Neuschwanstein and Herrenchiemsee were built from scratch and Castle Hohenzollern was rebuilt on top of the foundations of the previous castles dating back to the 1100s. The King of Prussia, Friedrich Wilhelm IV, rebuilt his family's old seat as a neo-gothic monument the heritage of one of Europe's oldest ruling clans.