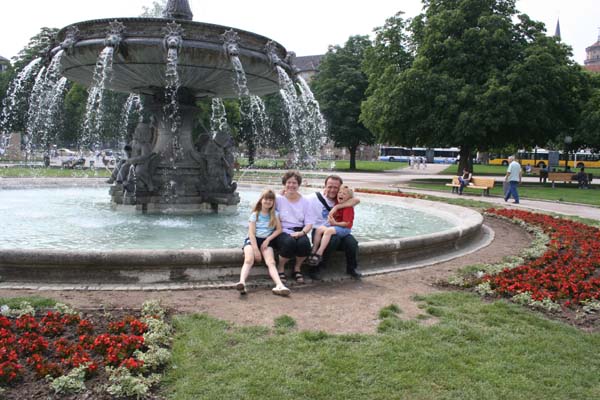 Happy little family from America, posing in front of one of Stuttgart's big, pompous Schlossplatz fountains.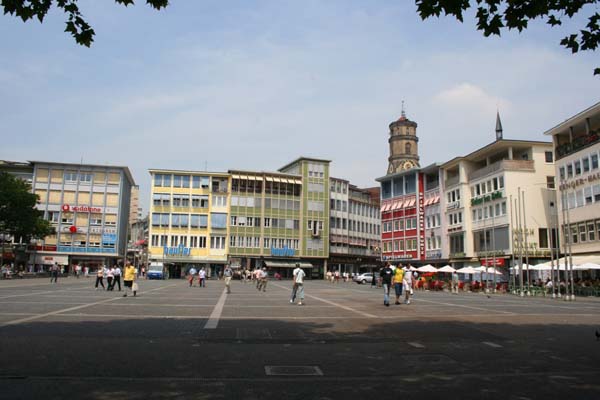 This is the nice view of the Rathausplatz! You should see the Town Hall building!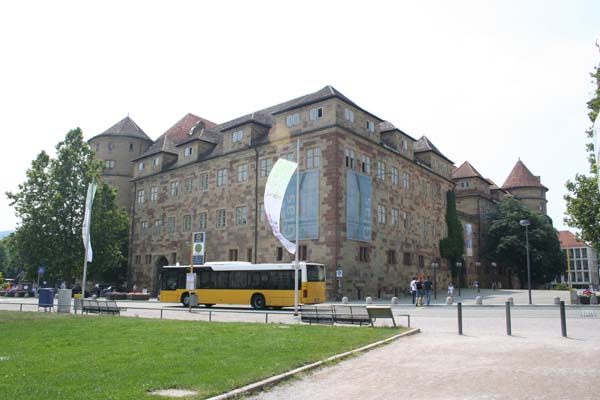 The Altes Schloss - Old Palac - dates back to the year 941, when it was originally conceived as a fortification to protect an important stable of the Würtemberg family. The Name Stuttgart is derived form the old term "Stuten Garten" - Garden of Mares and harks back to those humble beginnings as a stable.
Today, two of the world's most important car manufacturers are based in Stuttgart: Daimler-Chrysler and Porsche. The rearing horse on the Porsche logo is another reminder of the city's historic beginnings as a stable.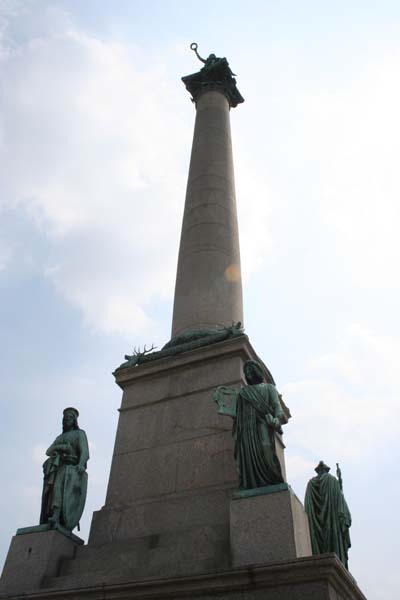 Stuttgart's masters, the Dukes and Kings of Würtemberg have blessed the city with a generous dose of pompous monuments, mostly congratulating the people of Würtemberg for their wonderful rulers.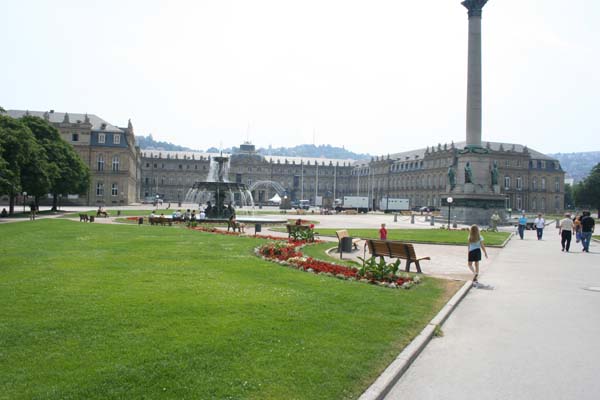 The New Palace in downtown Stuttgart.
It says "subtle, but DOMINEERING" - it also says "DO YOU HAVE ANY DOUBTS WHO RUNS THIS DAMN PLACE???!!" uh ... no.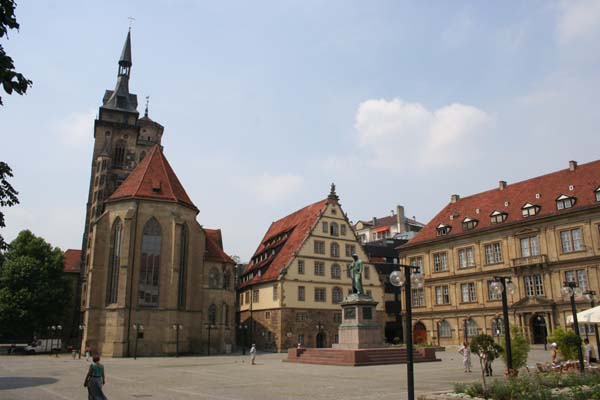 Schillerplatz with a monument to the romantic poet Friedrich von Schiller, who was born near Stuttgart and lived here for a while. This is one of the nicest spots in downtown Stuttgart.