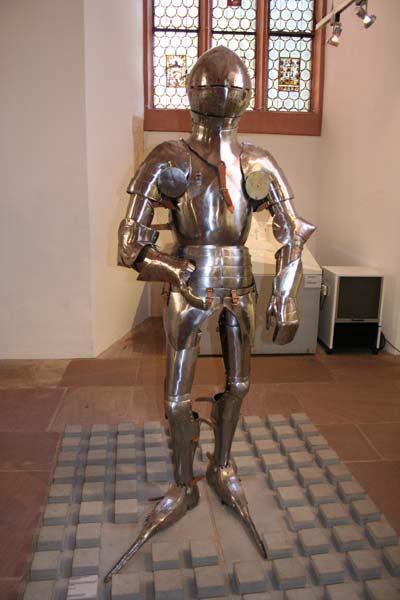 Check out the crazy get-up! Imagine you have to pee and you're stuck in this pointy-shoed tin-can ...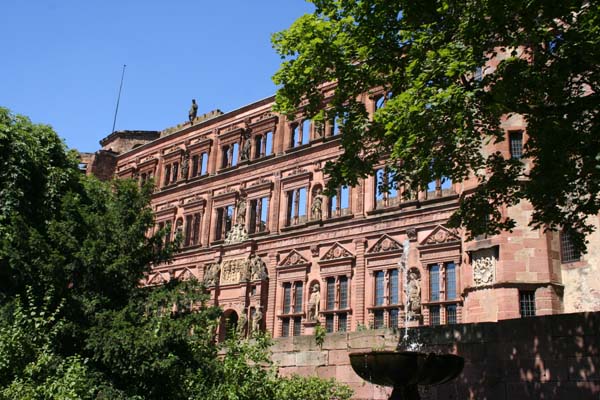 The Heidelberg Schloss is one of the finest examples of Italian Renaissance architecture north of the Alps.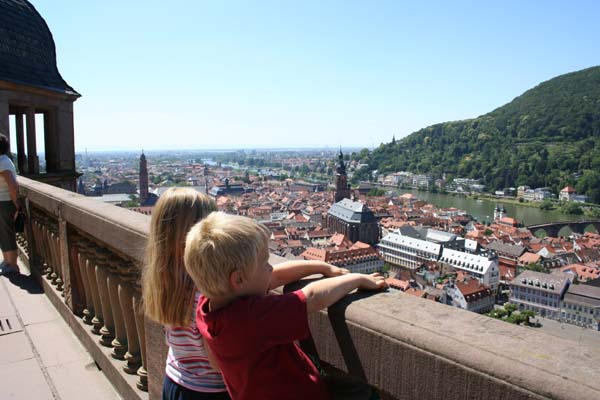 Jacob and Julia enjoy the view of the old city from the Schloss.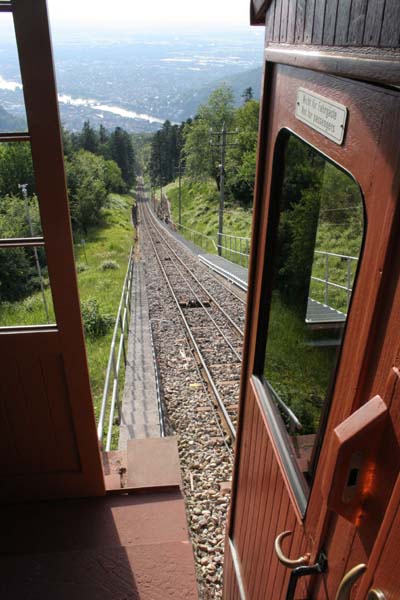 View from the top station of the Königsstuhl cable car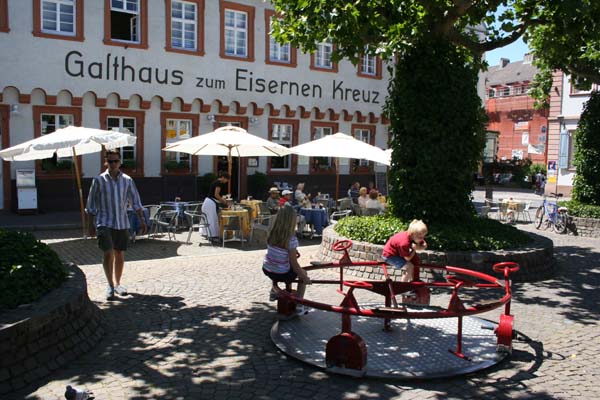 We met my old high-school buddy Lutter and had lunch at the "Gasthaus zum Eisernen Kreuz" in the old city.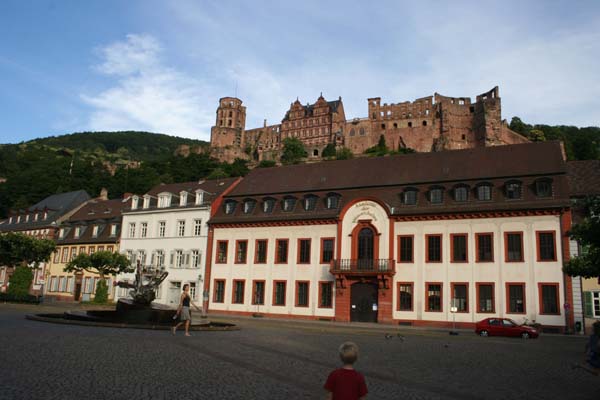 Jacob takes in the view of the Heidelberg Castle from the old city.