Gullfoss is one of the most famous waterfalls in Iceland and it is part of the Golden Circle Tour.
Gullfoss ist einer der bekanntesten Wasserfälle und einer der drei Stops der Golden Circle Tour.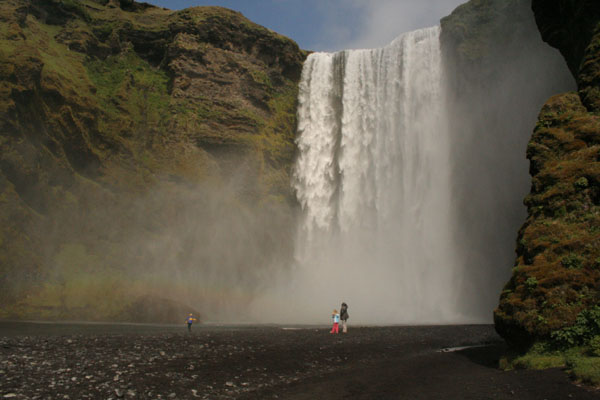 Skogafoss is an impressive, thundering 62-meter waterfall. We hiked up and got a great view from the top.
Skogafoss ist ein beeindruckender 62 Meter hoher Wasserfall. Der Blick von oben ist spektakulär.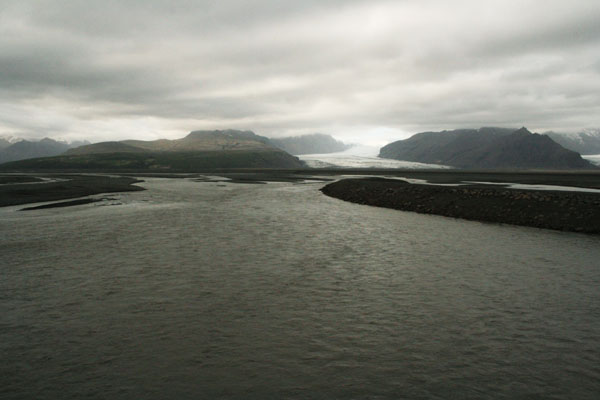 The Skeiþará river below Vatnajökull.
Im Fluß Skeiþará fließt Schmelzwasser des Vatnajökull ins Meer.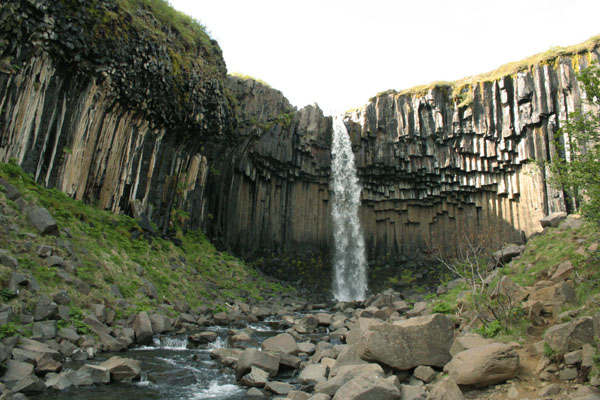 Svartifoss is part of the beautiful Skaftafell National Park.
Der Wasserfall Svartifoss ist eine Hauptattraktion des wunderschönen Skaftafell National Park.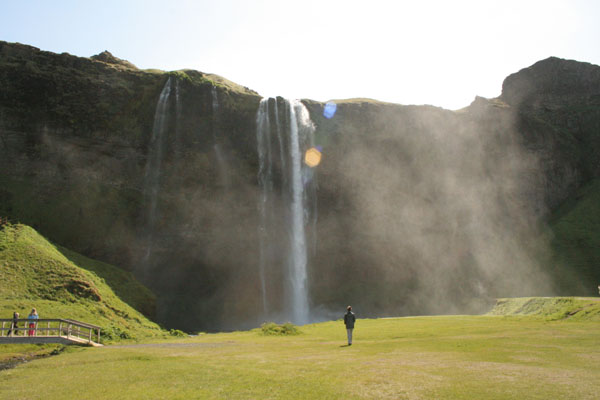 Seljalandsfoss is visible from the ringroad, and it often creates rainbows.
Seljalandsfoss kann man schon von der Ringstraße sehen. Dieser Wasserfall ist für Regenbögen bekannt.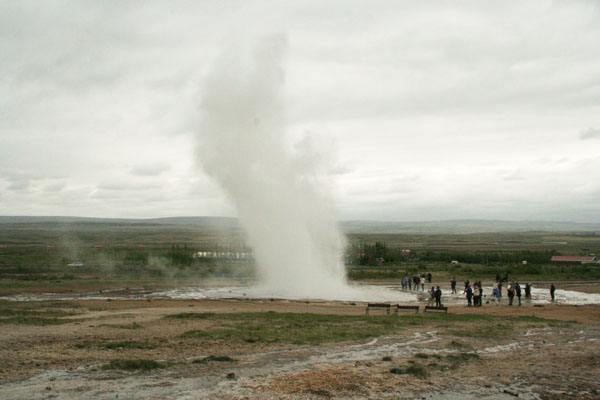 Strokkur is the most active geyser in the Haukadalur (more info).
Strokkur ist der aktivste Geysir im Haukadalur (mehr info).