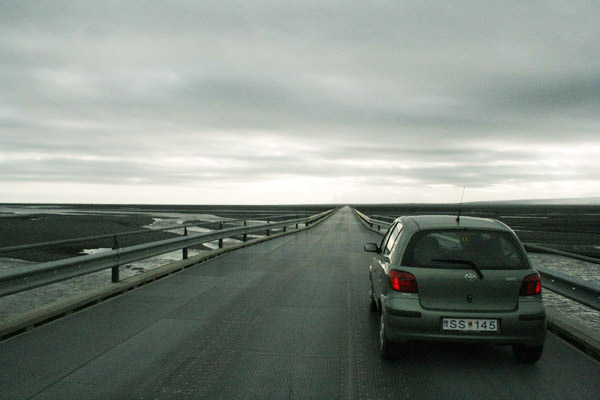 Bridge over the rivers of the Skeiþarársandur below Vatnajökull.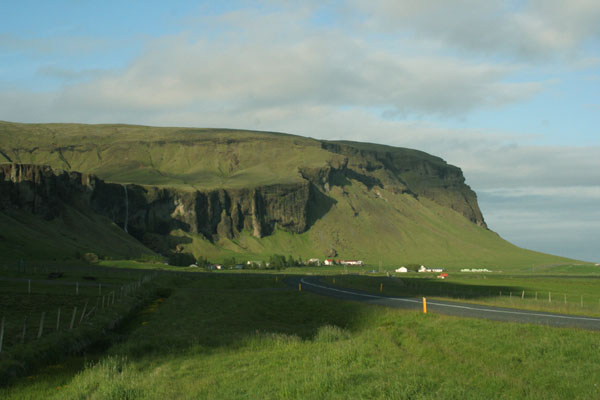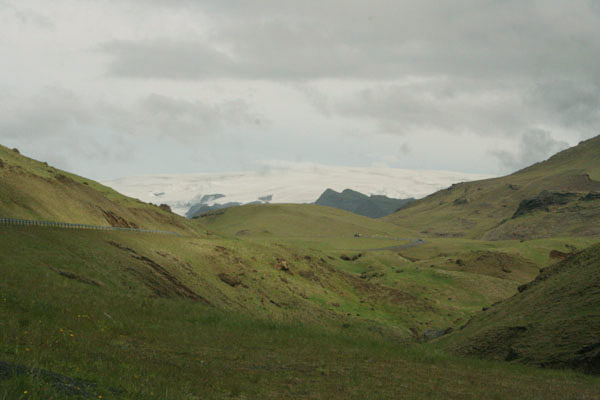 View of Mýdalsjükull from the ringroad near Vik.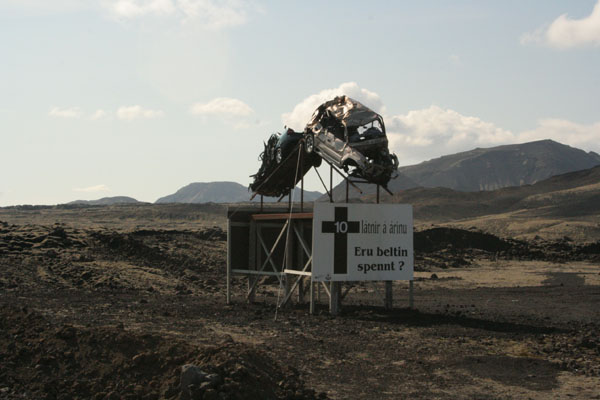 "Buckled up?"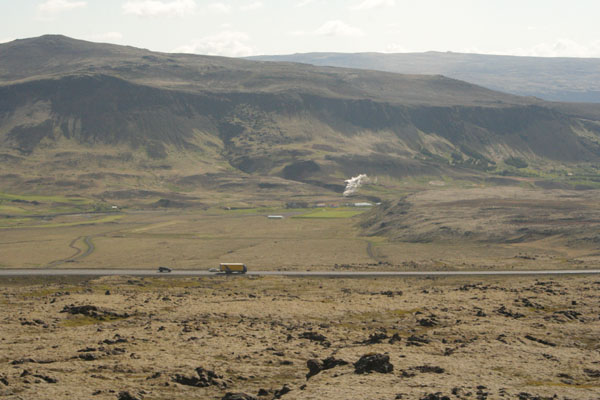 Near Hveragerþy.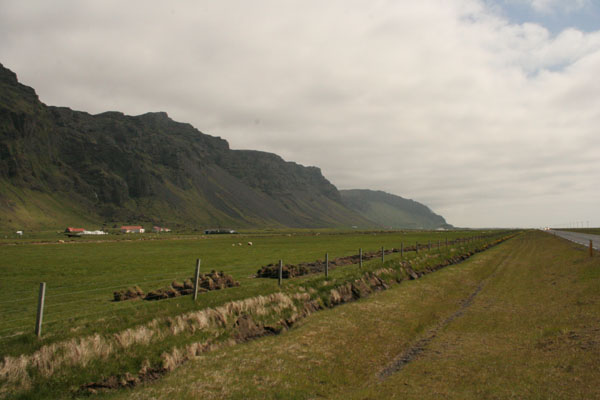 The ringroad, or Hringvegur, runs around Iceland, connecting all major towns. I took this photo near Seljaland. The ring road is very good, but outside the Reykjavik area, most side roads are still dirt roads.